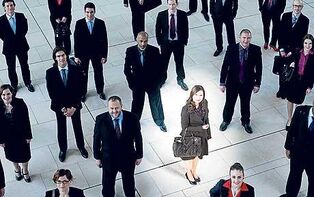 This is a list of important people in the Tech Infantry universe who were never player-controlled Player Characters. Some were created by players as supporting characters or even antagonists in their plotlines, some were created by the Storyteller for the players to interact with, and some exist (so far) only as part of the historical background and may never have appeared on-camera, as it were.
Characters who have been introduced in the current storyline, but who do not yet have a page of their own, will be listed on the Minor NPC's page. If they are killed off before an article can be written, they will be listed on the Deceased NPC's page. Former Player Characters who are now serving as NPC's should be listed under Former PC's rather than here. All NPC's in the current story, whether major, minor, or deceased, should also be listed by which storyline they appear in over on the List of NPCs by Storyline page. Any character, player or non-player, who gets an article should have an Actor Avatar of some sort, at least eventually.
Trending pages
All items (122)
Community content is available under
CC-BY-SA
unless otherwise noted.