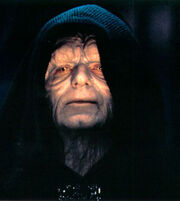 Season 10 Moderator Update and Personal Note
Edit
Players and observers, it seems like it has been a long time since the conclusion of Season 9. Towards the end of that season I offered my services to be the next moderator. At the time I was living in Sierra Vista AZ with immediate plans of moving to Tucson. Upon acquiring a reasonable place to live along with a position, back then my hope was that I would be in a position to moderate the next season.
Along the way, I had to be an almost fulltime caretaker for a father who has severe dimentia, provide major help to my mother with her move to Tucson with my Dad, be with her during a period when she was a victim of identity theft and whole host of other problems, assist her when their house was flooded in Sierra Vista along with personal issues that had to be addressed. Some people think that just because a person is unemployed they suddenly have an infinite amount of time to deal with. No. Life still goes on and there can still be a lot of responsibiliies.
About a month and a half ago, I came to the conclusion that I would prefer to live in Sierra Vista. I moved to smaller accomodations and signed an anual lease. So the good news is that I now am settled and should have a secure place to live for the next year at least. However, my pursuit of finding a position is still on going. Sierra Vista, like many places in america, can be tough place to find decent job. I do not know how long it will take to get a position. I have some prospects and leads, but I am not sure when something will materialize. Hopefully, something will happen within the next month or two.
When that happens I should be in a good position to moderate. I think of TI as a hobby, and when I am working full time I will need something outside of work to fill in the void.
So where things stand right now, is that I am fully willing to be a moderator and there will be a Season 10. But, along my current time schedule it probably will not be for a month or two. Not only do I have to find a full time job and be more secure financially, I will also need to do a lot of behind the scenes work to provide a setting the players can use for the next season. Everything from maps, describing the different factions, increasing my background knowledge storylines and backstory not related to my former character or former player characters I was well familiar with, and to refresh my writing skills.
One of the other players has strongly advised me not to start the next season until I have a full time position. His reasoning is that starting a season prior to finding a position could be too much of a distraction from my primary objective which is to get a job and that I do not know for sure the type of time commitment that my next position will require.
I agree. But, I just wanted the players to know that I will be doing somework behind the scenes to get ready for the next season. It has been a long time for me. I need to increase my knowledge base so I will be more informed when I moderate. I realize, during a moment of weakness and eternal frustration, I sent out a letter to the players that I wanted to withdraw from the game. I did this under duress and during a time when I was very upset about some of the things I was facing in my personal life. I just want you to know that the TI is still very important to me and that I would like to be a part of it either as a moderator or as a player. I prefer to moderate because I have been a player so many times that I kind of want something different. However, I am perfectly willing to be a player. I have a pretty cool new character lined up just in case.
Community content is available under
CC-BY-SA
unless otherwise noted.