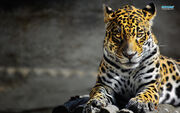 Proposed Schedule and Plans for TI Season 10
September 3rd (Labor Day) – All updates to TI Wiki based upon conclusion of last season need to be completed
I am considering having all the TI information posted to the wiki instead of having two separate websites. I suck at webpage design and maintenance, so I probably will not be using something like the Born Under a Grey Sky page unless it is very important to the players. If so, someone is going to have to explain how it works.
October 31st (Halloween) – Moderator's Prologue and Backstory
Well this is pretty straight forward. I will also see if I can revise a botched trailer I attempted to write about a month ago.
November 22nd (Thanksgiving) – Player Character Prologues need to be turned in.
December 25th (Christmas) – The very extreme date when they will be published along with possibly another Moderator prologue conclusion.
January 11th or 18th – First Turn Orders Due.
The turn orders (Acts) will be due every other week and players will be allowed to write up to four pages according to a format not yet established.
This season is meant to be a deep thinking game for certain players that wish to run a political game or according to another theme that they may choose.
There will be three acts in an episode. Experience points will be awarded after each act (not all of them at once at the end of the episode). As of now, I believe that for each act a player could receive 1 point for turning in their acts either written or in the form of orders. And 2 points for character development and good grammar/spelling.
At the end of each episode, in addition to points earned for the last act of that episode, players can receive up to 3 bonus points for Wiki contributions and participation.
==
Behind the Scenes==

Image retrieved from SuperbWallpapers.com.
Community content is available under
CC-BY-SA
unless otherwise noted.