17 results
No Recent Blog Posts Fandom community blogs allow you to contribute a blog post to a wiki's Community Blog. Blogs are often used for news and announcements, reviews and recommendations, or questions for the

WOOT! I've finally gotten the list of wanted pages under 500! True, I've added over a dozen articles over the last few months to whittle the list down a little, but most of

Okay, with my new entries on some of the weapons used by the Eastern Bloc, which I've said are now also in service with the Fed/Imps so that they have a chance of

There's been quite a lot of debate over the Major NPC's category vs. Minor NPC's page. To some, it seems rather lame to have named NPC's that have no pages of

Here are some hints for my fellow editors on how to deal with the WYSIWYG (What You See Is What You Get) interface used by the Wikia software to create and edit articles on this

Well, at least I've transferred over all the Season 4.3 classes of ship from the old Earth Fleet website to this one. Next two big projects are putting up articles on the medals

It appears that the deceased NPC page has not been updated in over a month and probably is not getting much use. So we probably do not need it, so we could just create a

My home wifi router died this morning (Tues Sept 6 2011) and I'm not sure when I'll be able to get it replaced. This means I can't get online to work on

Over a week ago, I submitted an image for Robert Mason that was black and white, but was replaced by another of the players. He felt that the image should be in color. After hearing

Guys, I just wanted to let you know that I am really enjoying the game so far. It is hard to believe, but we are nearly one third of the way through. Thanks for putting

If you haven't noticed already, I changed the lame awards and replaced with more TI-sounding ones... including medals all over the world. Enjoy! Oooh... and let me know if you want a different

Well, I figured I'd get started on transferring over some of the data from my old Earth Fleet page to the TwikI, but I managed to forget to make the "Starship Classes" page a

Martin, How the hell do you remember that much about Season 1?! Once you wrote them, I remember them happening, but I've forgotten most of the events of the tabletop games!
Related Community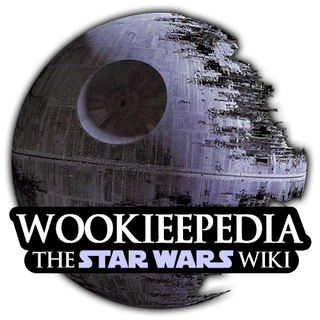 movies
100K
Pages

100K
Images

1
Video
Wookieepedia is a wiki-based online encyclopedia that contains detailed information about the Star Wars universe, including movies, books, video games, characters, locations, technology, weapons, vehicles, and everything in between. Founded in 2005, Wookieepedia has over 175,000 articles, covering everything from the…
View More Wikis